An Uncommon Space
HOUSTON (July 24, 2019) – As coworking spaces gain popularity, it becomes important for a space to offer something unique that makes it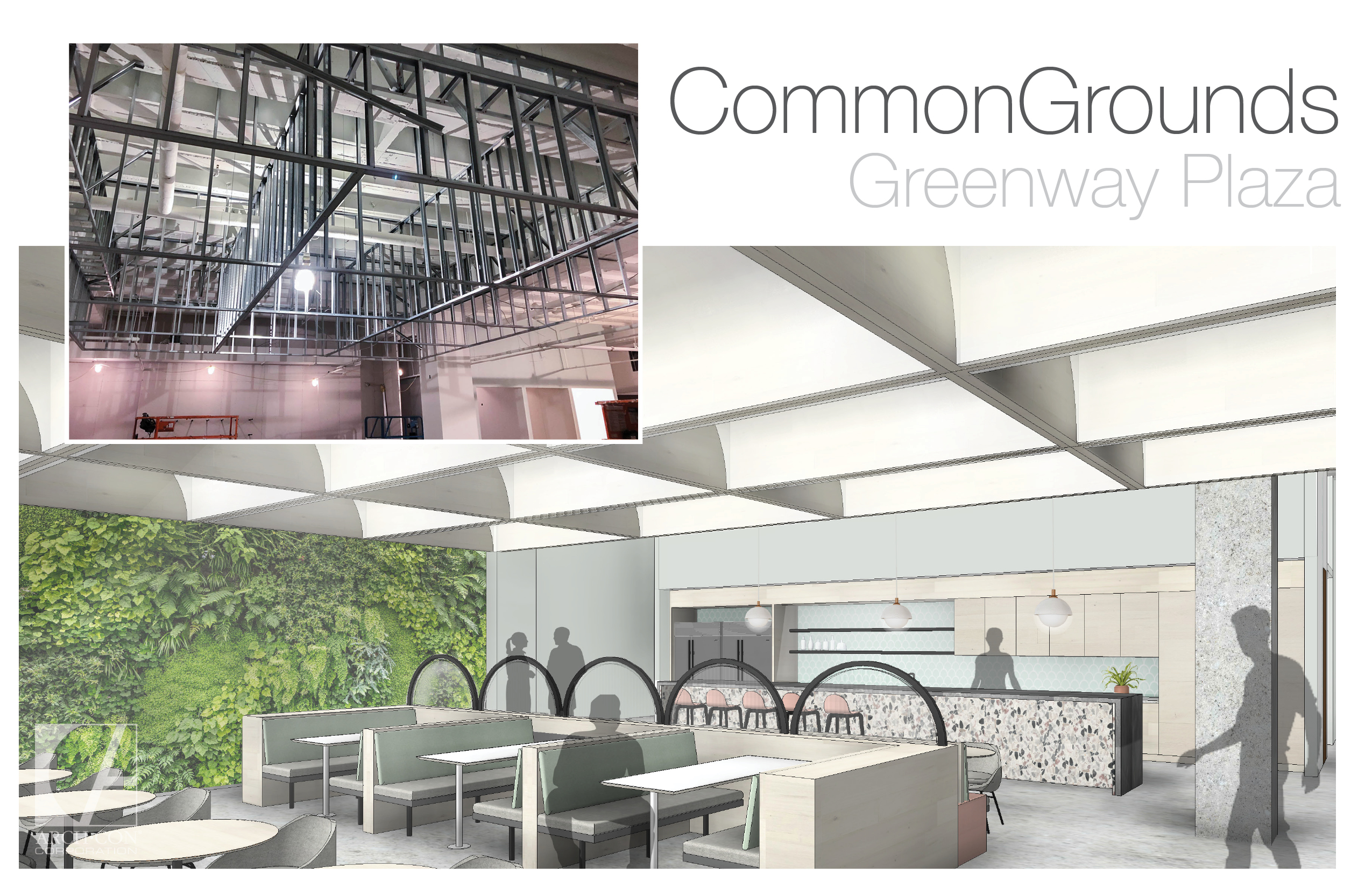 stand out from the crowd. The CommonGrounds coworking space isn't common like the name suggests. It not only brings a different vibe to Greenway Plaza, but it also has rare features that make it unlike other coworking spaces in Houston.
The 28,000-square-foot space boasts a 20 feet by 55 feet skylight that looks up into the street from the concourse (basement) level. Although it follows the same pattern as many of the skylights throughout the property, its triangular shape, which resembles a house roof, distinguishes it from the group.
Our Corporate Interiors team has made significant progress during the construction of the skylight considering some of the obstacles they had to endure. The opening for the skylight was exposed to the outside during the bad weather Houston has experienced this year, so the team put up a tent that sat over the opening to prevent rain and moisture from getting inside. They also installed a vetted pool around the tent to keep additional water from getting inside the hole. The team also recently completed pouring the concrete curb for the skylight and had to wait 10 days for the concrete to cure before they could begin installing the skylight.
The Tecno Spa walls, a brand from Italy and recently installed by a team from New York, will build out the space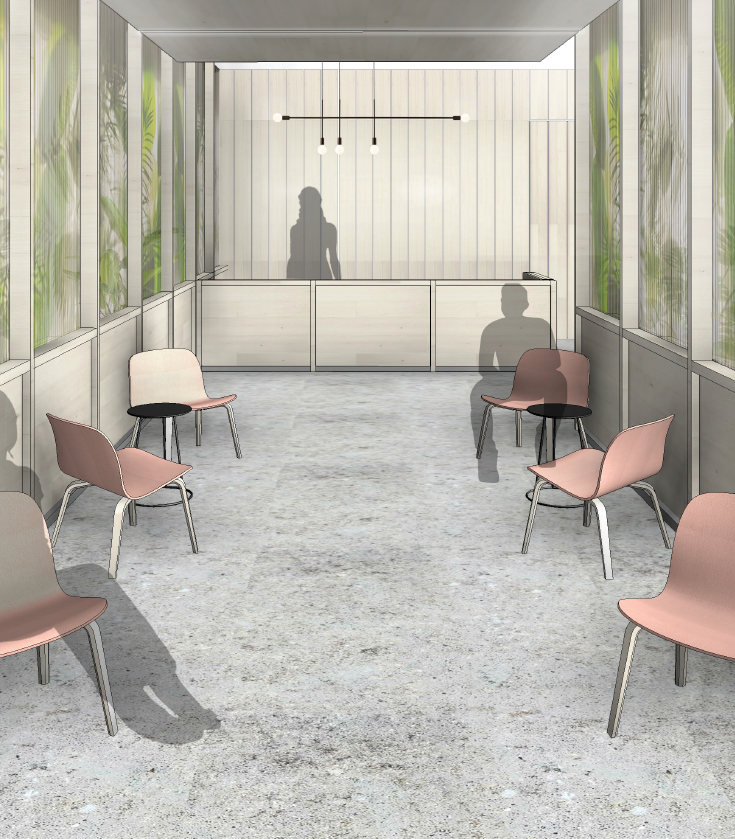 to accommodate the offices. Specially requested from the client, the walls are soffit and deck high. Before the walls were installed, the project team had to measure the installation area. If the measurements were off even by an eighth of an inch, it would interfere with the installation process.
Other notable features of the space include creatively installed Solatubes for natural light, open areas for team collaboration, a living green wall, men's and women's locker rooms and a demountable glass wall system.
CommonGrounds is slated to be completed by mid-October of this year. Learn more about this Corporate Interiors project.