Congratulations, Jason Cooper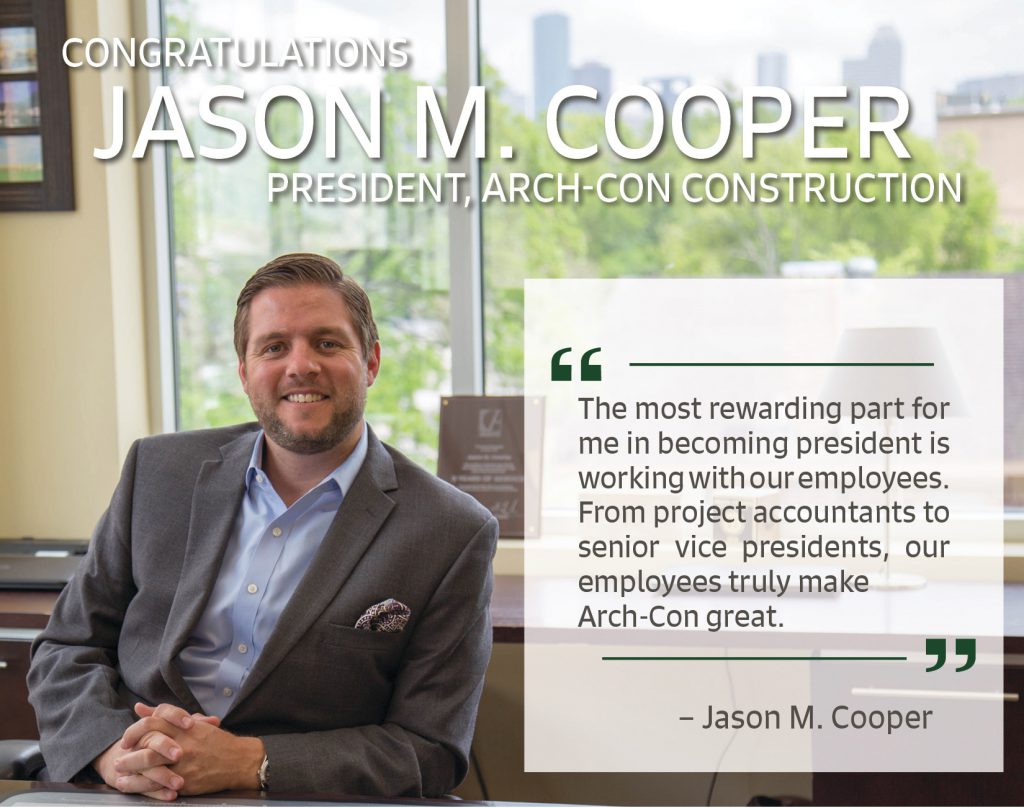 Arch-Con Construction congratulates Jason M. Cooper on his promotion to president.
As president, Jason M. Cooper is now responsible for the day-to-day management decisions for the company including operations and risk management. Prior to serving as president, Cooper spent six years as senior vice president of Arch-Con's Office and Industrial Divisions and has nearly 20 years of experience in the construction industry. Cooper works closely with CEO Michael G. Scheurich to implement Scheurich's vision for the company.
With a bachelor's degree in Construction Science from Texas A&M University, he is recognized as LEED AP and is the current president of the Association of Commercial Real Estate Professionals.
Learn more about Jason Cooper here
Read about Jason Cooper in the Houston Business Journal
Read about Jason in Realty News Report