New Corporate Office For Wallis State Bank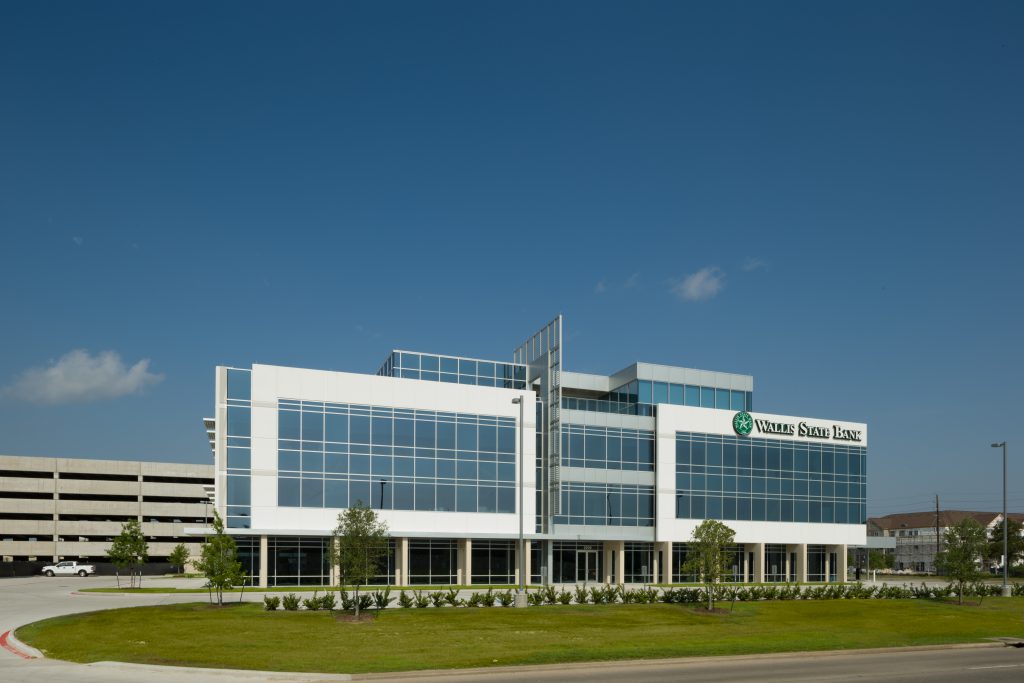 HOUSTON (June 27, 2013) – As Wallis State Bank embarks on a new chapter, construction has been underway for their new corporate headquarters on Kempwood and Beltway 8. Currently located at 900 Town & Country Lane, the new headquarters location will continue to serve customers in Memorial, Spring Branch and commuters traveling along I-10 and the Beltway.
Arch-Con Construction is the general contractor and Powers Brown Architects is the architect for this 67,000 square foot, Class A office building. Wallis' headquarters will occupy 25,000 square feet, customer banking will occupy 4,500 square feet and the remaining 30,000 square feet will be available for office lease.
Service begins with relationships for Wallis State Bank and a prime example of this is Wallis State Bank's relationship with Houston-based Arch-Con Construction.
Arch-Con has not only been a customer of Wallis State Bank, the headquarters project will mark Arch-Con's sixth branch they have built for Wallis State Bank over the last decade throughout the state of Texas.