Houston campus for teens aging out of foster care breaks ground in EaDo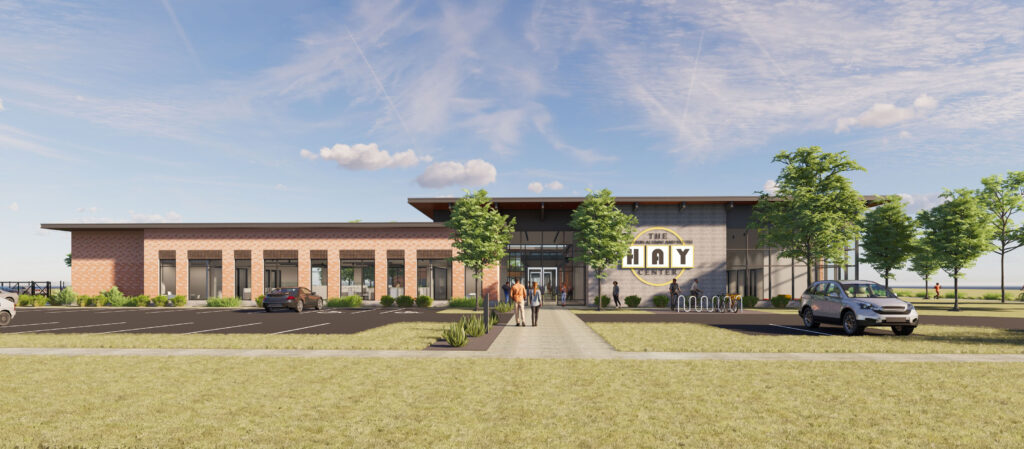 HOUSTON (June 15, 2023) – Commercial general contractor Arch-Con® Corporation is breaking ground on The HAY Center, a one-stop center for youth aging out of foster care. The campus designed by Gensler will include a 50-unit residential building as well as a services building for the organization at 3131 Gulf Freeway in the vibrant East Downtown Management District (EaDo) in Houston.
The HAY Center empowers current and former foster youth through training, mentorship and employment to become successful, productive adults. A program of Harris County Resources for Children and Adults, the organization works with 1,400 young people between the age of 14-25 each year.
More than 200 youth age out of the foster care system annually in Houston, resulting in unstable housing and a serious risk of homelessness. The new campus fulfills this need for services with a ground-up residential building, services building and outdoor space on 3.268 acres.
"This will be a place where youth and young adults will feel empowered, safe and secure," Mary Green, director of The HAY Center, said. "This is really a dream come true for our youth to become stable and able to meet their goals."
Gensler's design was directly inspired by feedback from The HAY Center youth, considering their core needs: Home, Empowerment, Community, Wellness and Security.
The 43,189-square-foot residential building will feel like a college campus with a community space and a resident kitchen at its core opening onto a park-like setting with meandering paths. It will also include a gym, business center and private study rooms.  The 50 units each come equipped with a full kitchen, bathroom, and washer and dryer. Five of the 50 units are designed with an extra room to allow for a single parent and one child so that foster youth with children can be accommodated.
The 17,349-square-foot services building will include offices for 27 Harris County staff working with the youth they serve along with a welcome center, huddle and meeting rooms, a computer lab and life skills training rooms.
"It is an honor to literally help build a foundation for foster teens who truly need housing during such a critical time in their lives as they move into adulthood," Arch-Con's Vice President of Community Michael Dovalina said.
The site can accommodate 50 additional units and is designed to achieve LEED Silver certification.