Arch-Con breaks ground on Highfield Preston, new multifamily development in North Texas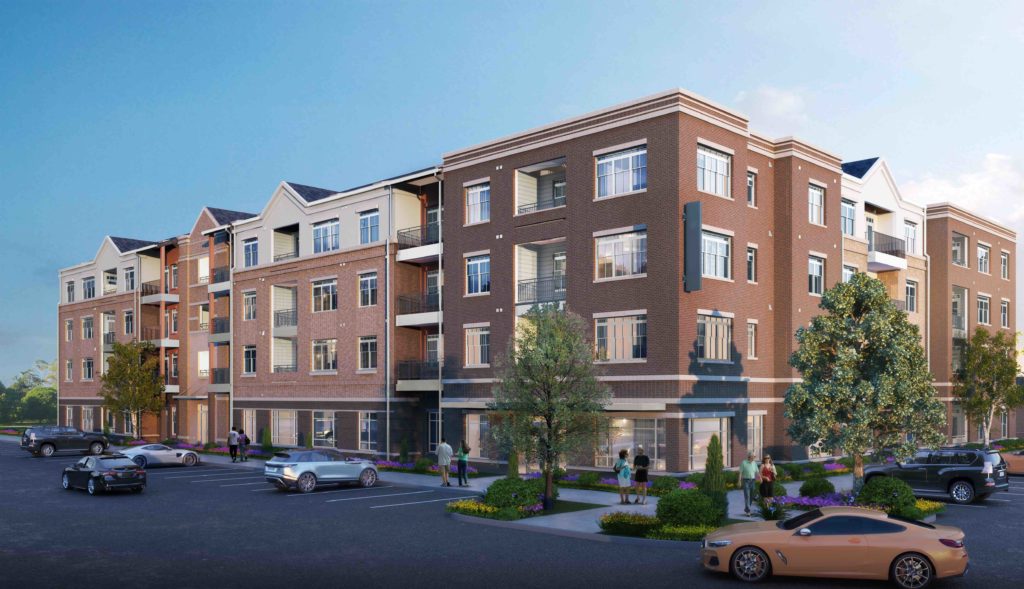 (DALLAS – June 1, 2022) – Arch-Con® Corporation is breaking ground on Highfield Preston for Houston-based developer i3. Highfield Preston is a 251-unit apartment development at 4465 S. Preston Rd. in Celina, Texas and represents i3's first project in the metroplex.
The three-building, four-story multifamily development designed by Niles Bolton Associates offers one, two and three-bedroom apartments, a resident clubroom, fitness and yoga studio, conference rooms, private garages and a resort-style pool and pavilion.  i3 closed on the 7.9-acre property in December 2021 and the transaction was brokered by Simon Beakley and Collins Meier with Davison & Bogel Real Estate, LLC.
"We are bullish on this area of Collin County," i3 Chief Investment Officer Matt Maglothin said. "The property is within Prosper ISD which is known for excellent schools, is less than twenty minutes to Legacy Business Park in Plano, and the Dallas North Tollway expansion should be completed as we deliver first units."
i3 is a full-service commercial real estate development firm based in Houston with offices in Miami and Orlando, Florida, with Phoenix and Austin, Texas planned for opening later in 2022. i3 has a portfolio of projects in the healthcare, multifamily, cold storage and retail sectors in select markets across Texas, Florida, Alabama, Louisiana and Arizona.
Houston-based commercial general contractor Arch-Con has built nine projects for i3 and Highfield Preston is Arch-Con's second multifamily project to build for the developer.
"Arch-Con values our long-term relationship with i3 and is eager to deliver a great product for this growing area of Texas," said Charlie Benson, Arch-Con's vice president of multifamily serving North Texas.
Since opening a Dallas office in 2016, Arch-Con has completed more than 30 projects and 7 million square feet of industrial, office, healthcare, retail and hospitality projects in the area.
Highfield Preston is slated to complete in August 2023.