NexCore and Physicians Celebrate Grand Opening of Doctors' Pavilion on HCA Campus in Houston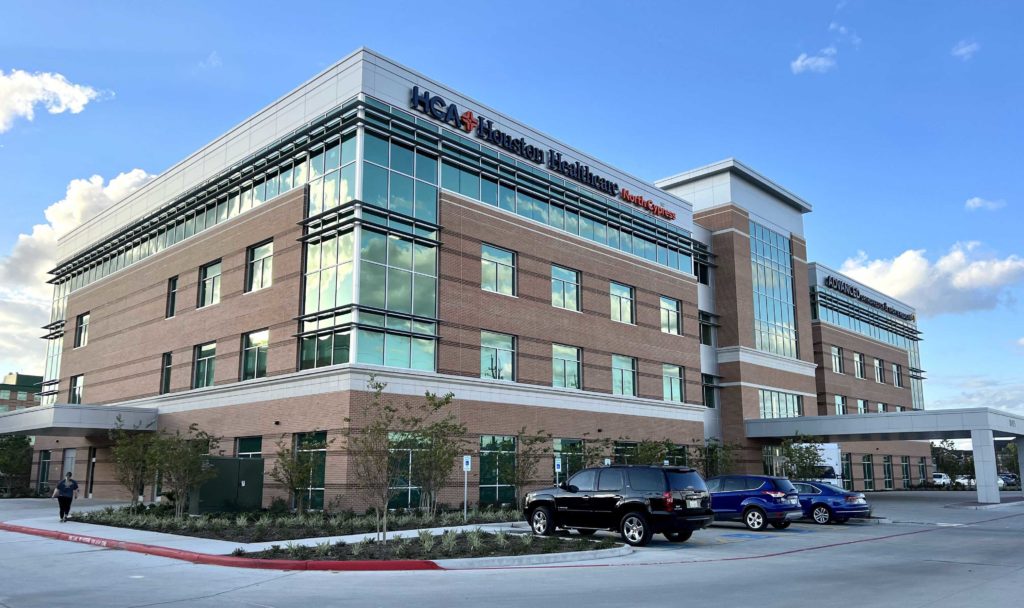 DENVER (December 21, 2021) – Denver-based NexCore Group, a national healthcare, life sciences and senior housing real estate developer, and the physician partners of North Cypress Land Ventures, a group of physician-investors, recently celebrated the grand opening of the Doctors' Pavilion, a Medical Office Building (MOB) on the HCA Houston Healthcare North Cypress campus in the northwest Houston suburb of Cypress.
The four-story, 112,505-square-foot MOB at 10425 Huffmeister Road brings to the community a full array of healthcare services provided by the physician owners themselves, on the campus with a hospital they also developed in 2006.
Jim Hartmann, NexCore Group Senior Vice President Real Estate Development, says the new facility completes the vision set forth by the physicians and represents an extraordinary win-win for the community, the physician partners, and NexCore.
"Doctors' Pavilion is a unique project in that NexCore is co-investing alongside the physician partners who are also building tenants," Mr. Hartmann says. "This collaboration both enhances patient satisfaction and long-term physician alignment. In addition, the design provides for a state-of-the-art facility to deliver efficient and cutting-edge care."
Kim Keller, M.D. adds "NexCore came forward with the insight of really wanting to work and partner with physicians. They were very committed to making this happen."
Doctors' Pavilion is the culmination of 15 years of involvement by the physician-investor group. North Cypress Land Ventures previously led the 2006 development of the North Cypress Medical Center Hospital that was later sold to HCA in 2018.
"A lot of people thought we were crazy to start such an ambitious and complicated project in the middle of a pandemic," David R. Mack, M.D., a North Cypress Land Ventures physician partner, shared. "Fortunately, the physician-led board of managers recognized that by choosing the right team members, we could persevere through all these challenges and deliver a high-quality medical office building on time and on budget. NexCore, as a developer, and Arch-Con, as a general contractor, proved to be the perfect team members for success."
There was a strong desire by the physicians to have ownership in the real estate and they worked with NexCore to increase patient satisfaction and have more control over the quality of the facility and the patient experience on campus, which lacked a multispecialty MOB that included a surgery center and had limited parking. The goal was to provide a one-stop healthcare destination that would allow patients to become familiar with seeing their doctor and have surgery in the same building, which would ease the anxiety of navigating multiple buildings on a large campus. In addition, a key desire was to minimize the commute and inconvenience of driving to downtown Houston, not just for patients, but also to alleviate the stress of sitting in notorious Houston traffic for surgeons while on their way to perform procedures.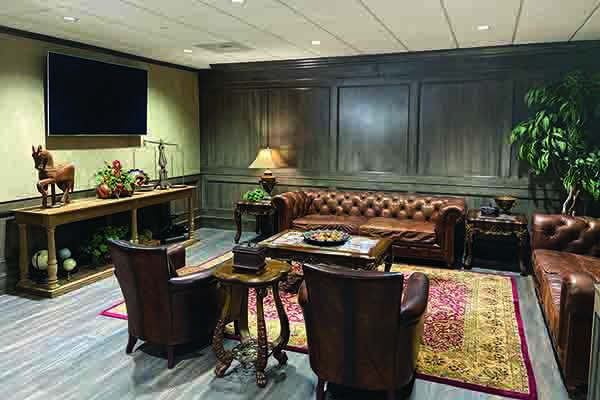 Kumaran Sathyamoorthy, M.D. says "It's a gorgeous building, a beautiful layout. It's very efficient. It has come together in a phenomenal way for us and it's a very good experience for our patients."
NexCore was chosen in a competitive process to develop the MOB and serve as co-owners along with North Cypress Land Ventures. Rounding out the project team were architect Davis Stokes Collaborative and general contractor Arch-Con Corporation.
Ground was broken on July 23, 2020, and construction was completed within the anticipated timeframe. Situated on a 4.7-acre site, Doctors' Pavilion offers such diverse services as General Surgery; Urology; Bariatric Surgery; Gastroenterology; Pulmonology; Nephrology; Family Practice; Ophthalmology; Orthopedics; Cardiology, Psychology, Podiatry, and a multi-specialty Ambulatory Surgery Center. Convenient access, wayfinding within the facility, and 354 parking spaces round out the desired mix of attributes initially sought out by the physicians. The resulting MOB hits all the high marks established by the physician group, who look forward to welcoming patients to the new facility.
A limited amount of medical office space is still available in Doctors' Pavilion. Interested healthcare providers are encouraged to contact Meg Davis at meg.davis@nexcoregroup.com.