Triple Crown Investments begins redevelopment of storied Palace Bowling Lanes into mixed-use project focused on family entertainment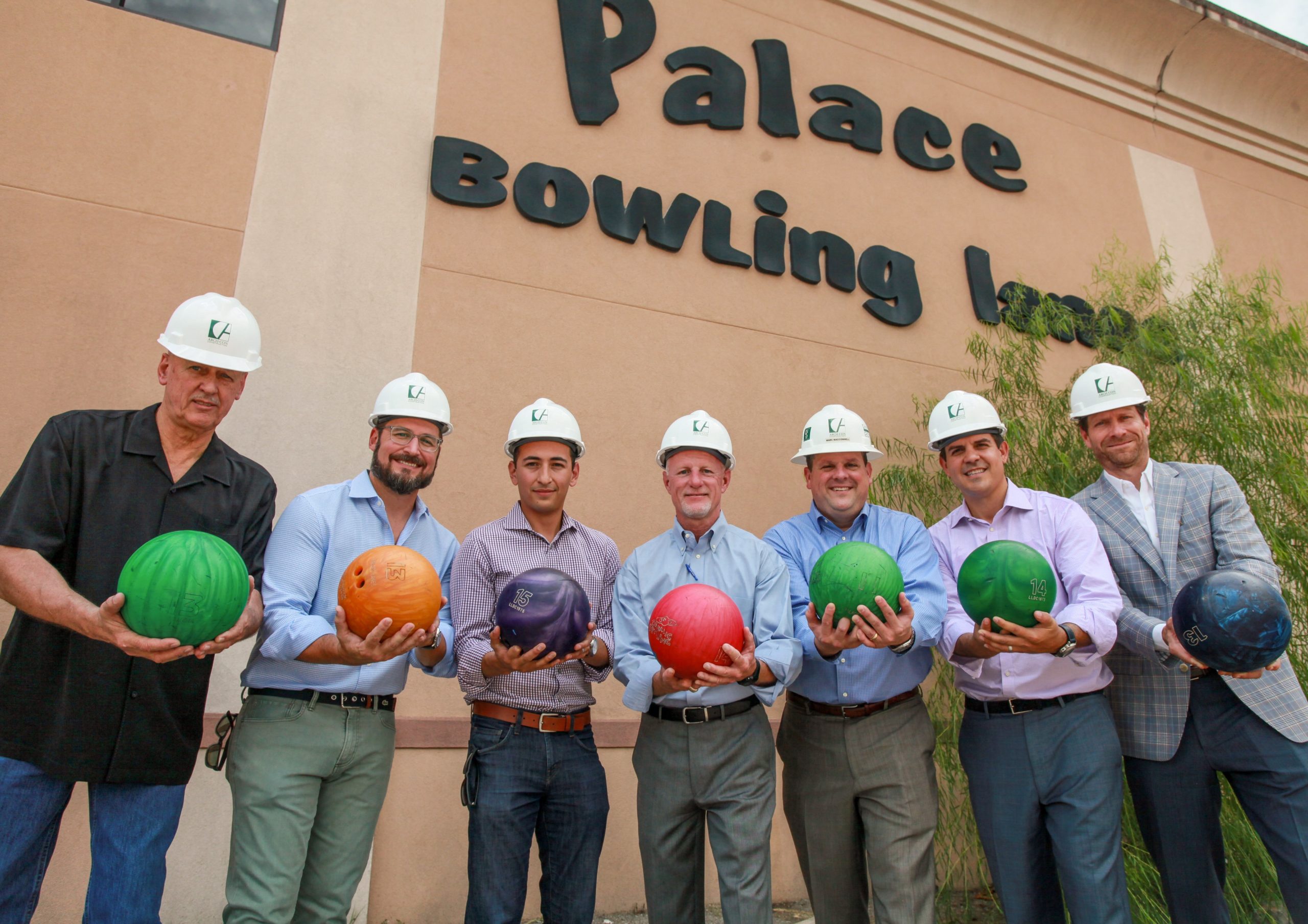 HOUSTON (September 10, 2018) – The storied Palace Bowling Lanes has a new story to tell. The original structure built in 1955 and located at 4191 Bellaire Blvd. will soon be Southside Commons, a vibrant, mixed-use development that will keep to the life and legacy of Palace Bowling Lanes.
"Out of all of the uses our team explored during the redevelopment process, the best, and not necessarily most economical, was to preserve the building and bring back family entertainment and other amenities that the community so desires," said John Morton, managing partner of Triple Crown Investments, a real estate investment, redevelopment and acquisition firm.
Morton brought in acclaimed design architect Michael Hsu and architect of record Tramonte + Johnson Architects to revitalize the entire property from the inside out, even to its asphalt edges.
Arch-Con Corporation broke ground Friday to begin removing and replacing the front façade of the two-story, 80,000-square-foot building. The new frontage will contain a methodic mix offiber-reinforced concrete panels, interlocking zinc tile, wood rainscreen and perforated metal sunshades. All the while the existing terra-cotta block on the rear and sides of the building remains and will be revived with fresh coats of paint.
The first floor will accommodate 10,000 square feet of retail and 30,000 square feet of entertainment/restaurant space. The second floor will have 40,000 square feet of office and medical offices, a tip of the hat to how Palace Bowling Lanes was built with entertainment on the first floor and office on the second.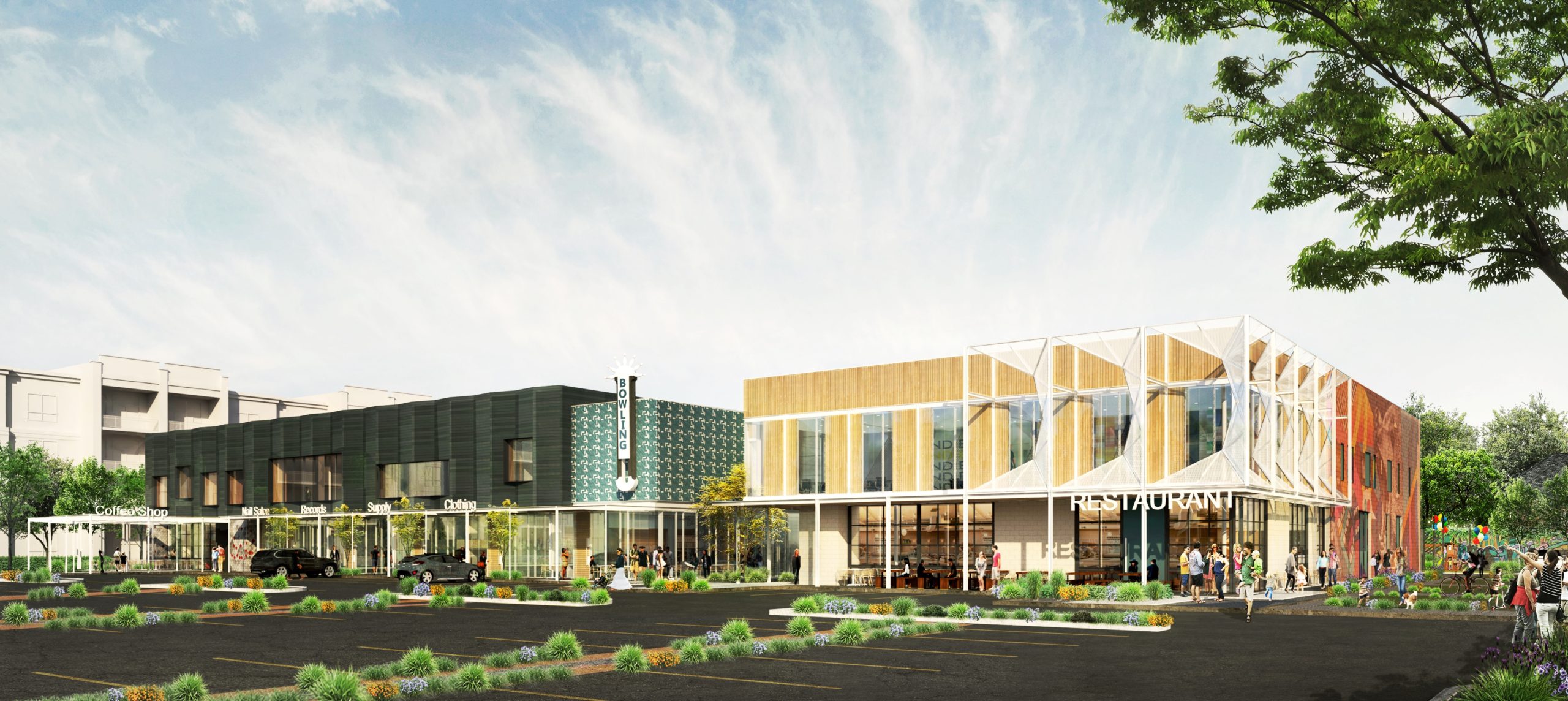 "One of the challenges we had to overcome was that the original building's second-floor office ceilings are too low for what today's market demands," Marc MacConnell, senior vice president for Arch-Con said.
To address this concern, Arch-Con will remove the roof structure and the second-level columns to replace them with columns four feet longer to add height to the space. "We are honored to breathe new life into this important community asset and will thoughtfully select the tenant mix to make it a well-rounded destination for families to eat, shop and play," Morton said.
Southside Commons plans to open in the late summer of 2019.