New Courtyard by Marriott IAH grand opening houses Harvey first responders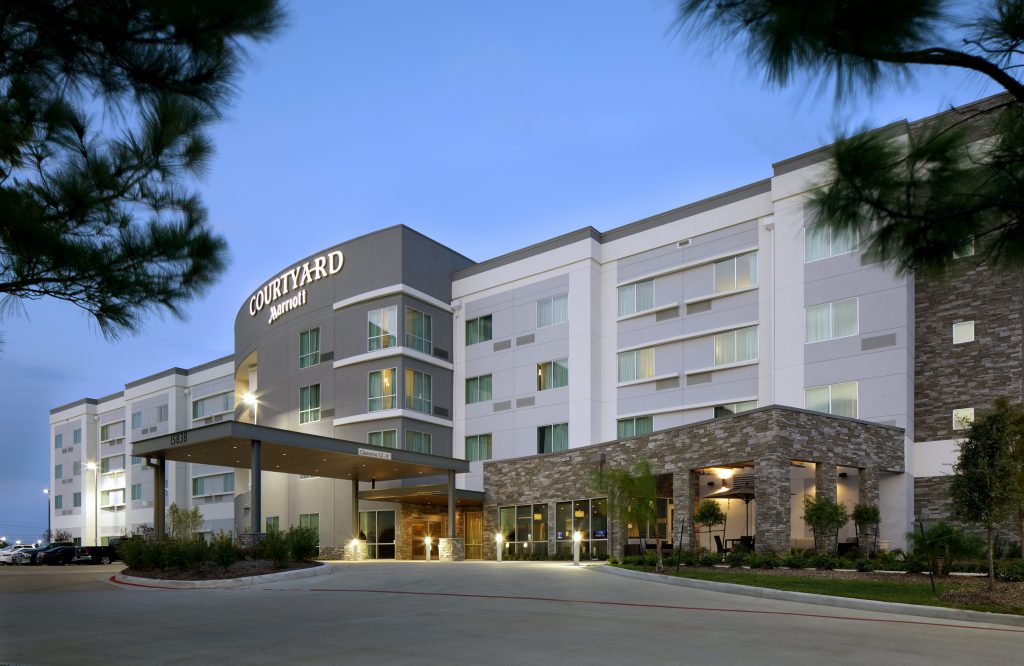 Construction projects come with carefully planned details from groundbreaking to completion. As a general contractor, Arch-Con carefully manages every step of the process, but sometimes unexpected and unavoidable events occur that change plans. In this case, it was devastating Hurricane Harvey that sent Arch-Con Superintendent Rusty Norwood on the Courtyard Houston Intercontinental Airport project into action along with the hotel's developer Concord Hospitality.
"We knew the hurricane was coming," Norwood said. "The hotel was scheduled to open the week after the storm."
As the storm approached, it became evident that the hotel's grand opening would have to be pushed back. Since the hotel had already been approved for opening, Courtyard and Concord Hospitality decided to open up the doors to first responders.
"It was an easy decision," Carl Hren, vice president of Concord Hospitality said. "The first responders were coming in to help with storm relief efforts, so the least we could do was provide them a place to stay."
Norwood and Nate Kirwan with Concord Hospitality realized that a simple yet critical box to check in preparation was bedsheets that were scheduled to arrive, but the sheets were stuck in south Houston and would not be delivered in time. Without hesitation, Norwood and Kirwan rented moving vans and drove down to pick up and load the sheets for all 127 rooms and personally brought them to the hotel.
"Rusty went above and beyond his job duties to make sure we had the sheets in time," said Hren.
Without Norwood and Kirwan being proactive, opening to first responders of Harvey would not have been an option.
"I believe in getting the job done," Norwood said. "I am glad that we were able to help others in the process. It was all a team effort."