Arch-Con® Corporation opens Austin office with projects underway
AUSTIN (January 19, 2021) – Arch-Con recently opened an office in downtown Austin at 301 Congress Avenue to serve the Austin and San Antonio markets and is breaking ground on two projects in downtown.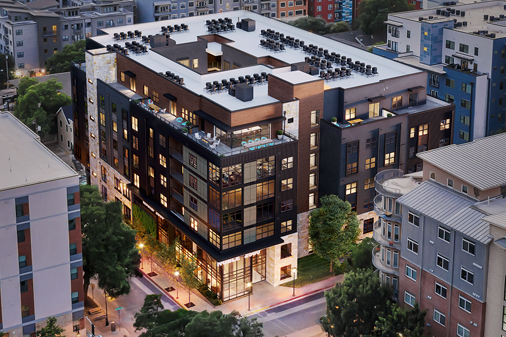 Arch-Con is soon to break ground on a student housing project on the former Chelsea apartments in West Campus near the University of Texas at 2500 San Gabriel Street in Austin, Texas. The 248-bed student housing project is just six blocks from the UT campus.
Arch-Con veteran Marc MacConnell is the company's Central Texas Regional Manager. "I'm excited for Arch-Con's arrival into Austin to bring our forward-thinking commercial real estate methods to the area," MacConnell said. "We thrive on a think-it-through, early-on approach to construction and our clients have come to recognize and appreciate it."
Arch-Con is already active in the area building DD's Discounts in Round Rock, Texas, finishing a Village Medical clinic in Cedar Park, Texas, breaking ground on a 12,400-square-foot retail shell building in San Marcos, Texas, negotiating a 17-story hotel in Austin and bidding an apartment conversion in San Antonio.
Celebrating more than 20 years in the commercial construction industry, Arch-Con was founded in Houston and understands the critical need for a hard-working, collaborative mix of talent.