First phase of the Buffalo Heights District (TM) Tops Out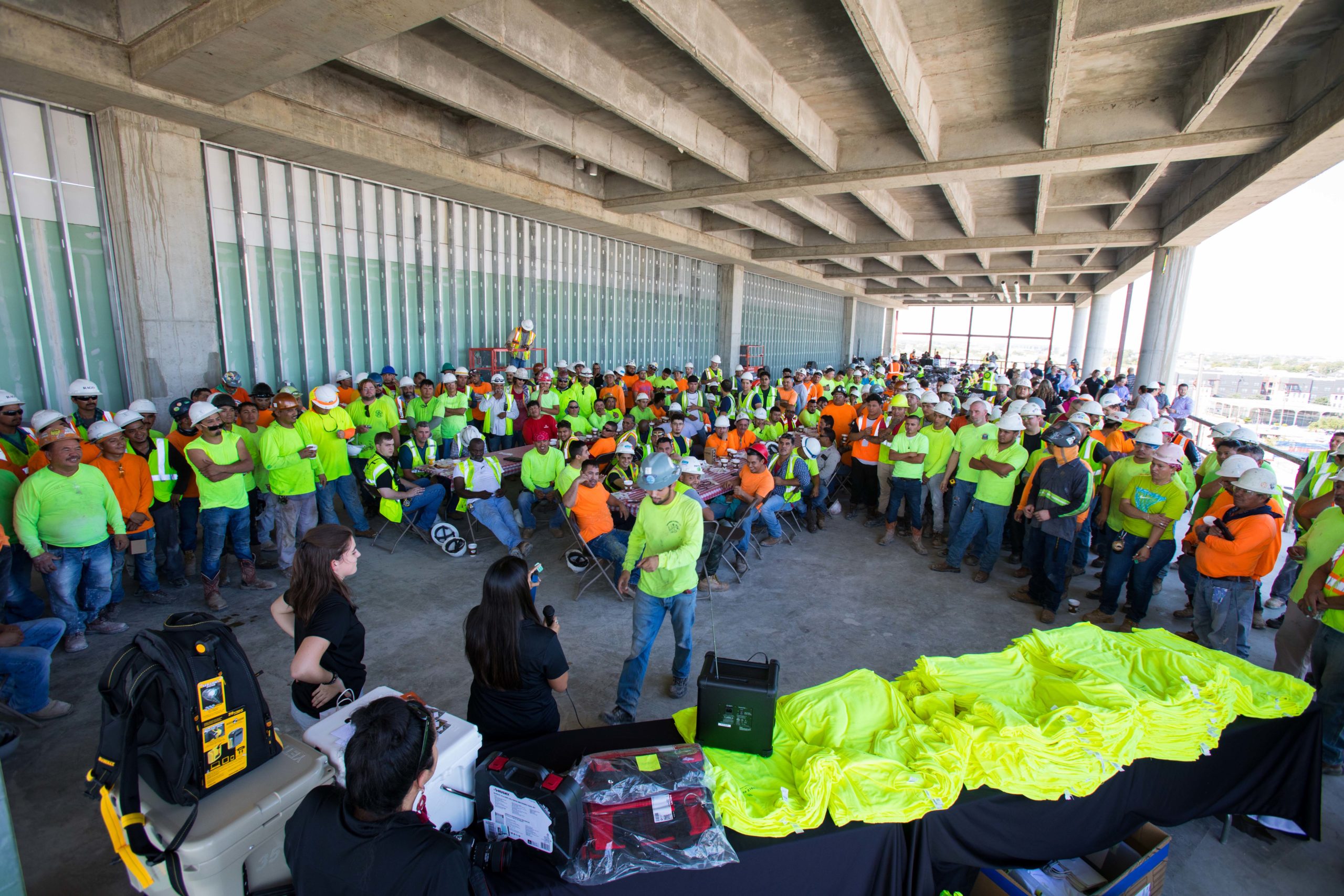 HOUSTON (Sept. 20, 2018) – The first phase of the Buffalo Heights District reaches a new milestone as Arch-Con Corporation tops out the seven-story, 742,000-square-foot, mixed-use development at the intersection of Washington Avenue and South Heights Boulevard.
The Buffalo Heights District, owned by the Gordy family and developed by Midway , includes a mixed-use project designed by Ziegler Cooper Architects with a much-anticipated 96,000-square-foot urban prototype H-E-B located on the ground floor. The second floor will have more than 111,000 square feet of parking for H-E-B customers. The third floor will act as the first floor for One Buffalo Heights, the 36,000-square-foot office building, with separate parking exclusively for residents and office tenants.
"As lifelong Houstonians, the Gordy family wanted to create a unique place where people can work, shop, play and live," said Jonathan Brinsden, CEO, Midway. "This location in the Washington Corridor will allow people to enjoy the trails on the bayou and the more than 1,500 acres of parkland in the urban core of the city."
The next steps for Arch-ConCorporation are the completion of the brick façade and windows on the apartments, the aluminum glass curtain wall on the office portion and the H-E-B storefront.
"We are at an exciting point in the construction process," said Bryan Tufts, vice president of Arch-ConCorporation. "The focus has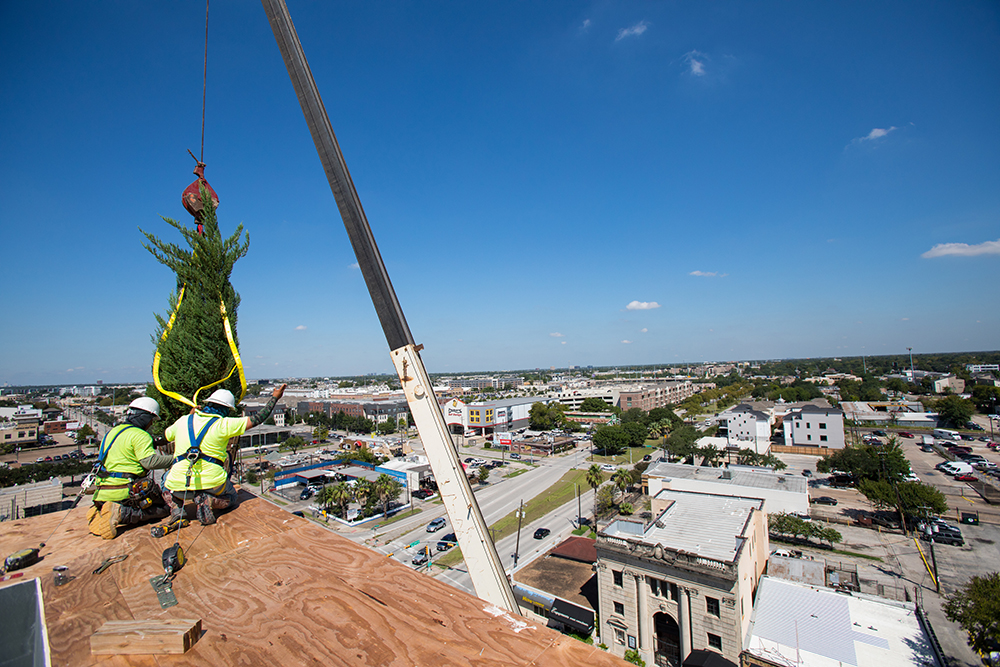 been on the structure, and now we are able to focus on the exterior skin and interior details."
The top five floors of the mixed-use building include the St. Andrie, an upscale apartment community of 232 class A units wrapped around outdoor courtyards. The resort-style, heavily-landscaped, courtyards include brick pavers, multi-tier pool with sun shelf and water features, two covered outdoor kitchen areas with custom
cabanas, fireplace, televisions, turf areas and many open and secluded seating areas. The indoor amenities will include workout and yoga rooms, a glass-enclosed conference room for tenant use, grand clubhouse, multiple seating areas, and bicycle storage.
The three-story office building includes double-height floors, and the exterior walls will be full-height curtain wall. The structure for the office is cast-in-place concrete which also serves as the exposed ceiling for each of the office floors. This class A office building can be accessed from the first-floor office lobby or the parking garage.
Buffalo Heights phase one, H-E-B Washington Market and the St. Andrie are scheduled to be completed in the Fall of 2019.