Arch-Con® Corporation breaks ground on second phase of Baybrook East for Regency Centers, CDC Houston Inc.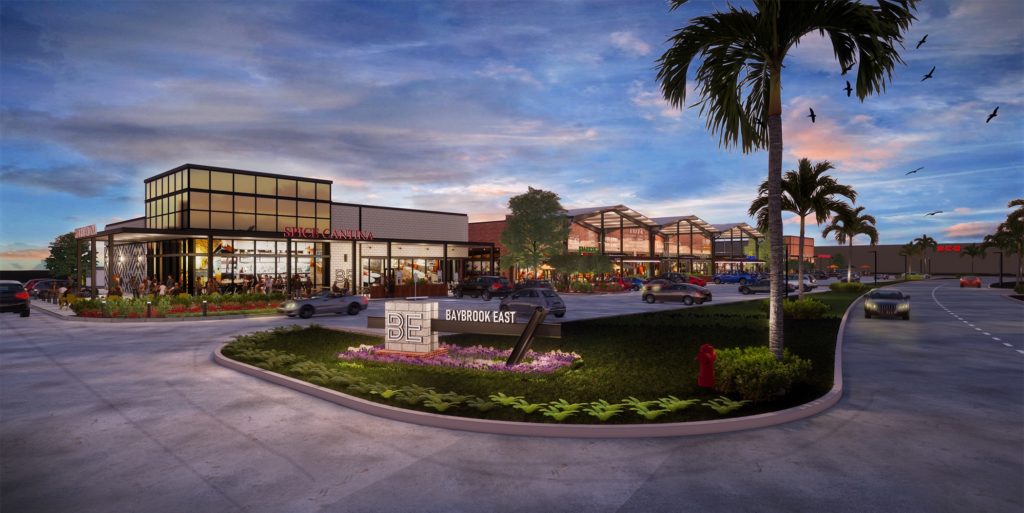 (HOUSTON – August 30, 2022) – Regency Centers, in conjunction with CDC Houston Inc., a subsidiary of New York-based Coventry Development Corp., recently announced the closure of 10.7 acres of land that will become the second phase of development for Baybrook East: a ground-up H-E-B-anchored shopping center southeast of Houston. Breaking ground Sept. 8, the second phase will total nearly 30,000 square feet and contain six outparcels for ground lease. Combined with the existing H-E-B and H-E-B fuel center, the entirety of Baybrook East will be approximately 160,000 square feet of quality retail and host to a wide array of dining options for the consumer. This merchandising mix is specifically curated to meet a need within the existing market.
"The opening of a new prototypical H-E-B in Phase 1 of Baybrook East, which has been incredibly successful since its December debut, is the perfect catalyst for our next phase," said Abe Pacetti, vice president and market officer for Regency Centers. "It's so rewarding to see our original vision for the project come to fruition, and we couldn't be more excited to be long-term citizens serving the consumers in the trade area."
Despite increasing construction costs, rising inflation, and interest rates, Baybrook East has benefited from tenants' pent-up demand for high-quality retail space. The Baybrook trade area is one of the top-performing submarkets in Houston, but tenants want the shopping center's design to complement their brand and help create an experience for the consumer, mainly devoid in the trade area.
"This is the second grocery-anchored retail project we've had the pleasure of collaborating on with Regency Centers, following The Market in north Houston's City Place," said Warren Wilson, CDC Houston executive vice president. "We look forward to expanding on the achievements of Baybrook East with this new phase, as well as continuing our relationship with Regency Centers in the future."
Designed by Boucher Design Group, LLC, Baybrook East is ideally located at I-45 and El Dorado Blvd., in close proximity to Baybrook Mall, Clear Lake, and Space Center Houston.
The general contractor for this development is Arch-Con® Corporation and has built a number of projects for Regency Centers over the last decade.
"Arch-Con is excited to build Baybrook East for Regency Centers and CDC Houston," said Marc MacConnell, senior vice president of Arch-Con's Retail Division. "This next phase will really amplify the retail experience for customers in southeast Houston and we're excited to get started."