Kroger Marketplace® Set to Open in Kingwood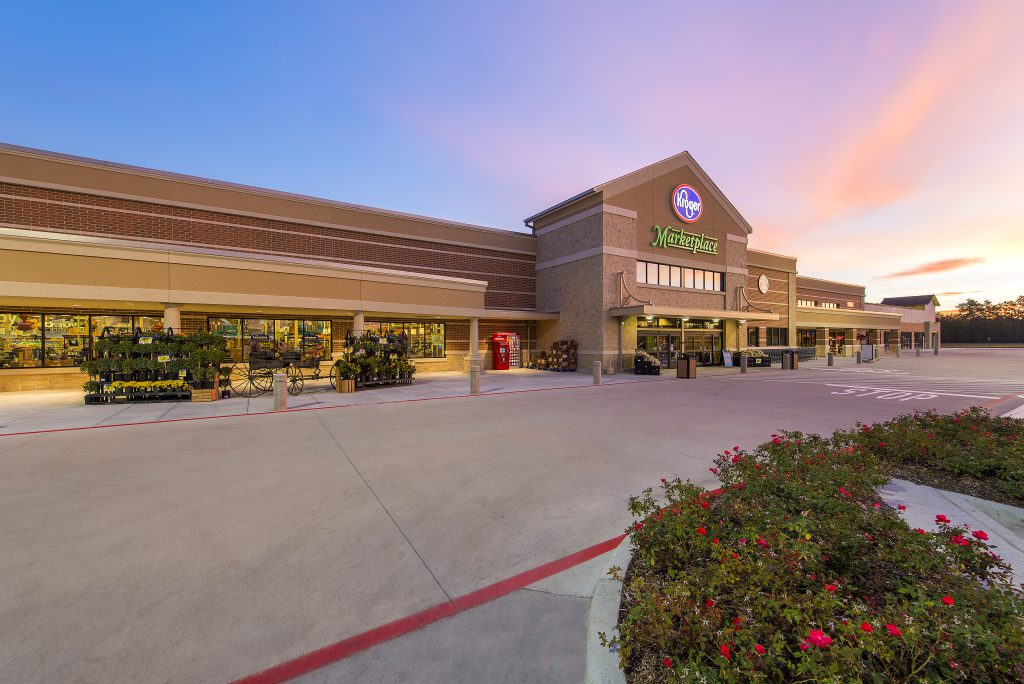 HOUSTON (October 25, 2013) – Arch-Con Construction completed construction of a 123,698-square-foot Kroger Marketplace® set to open at 8 a.m. on Saturday, October 26, in Kingwood, Texas. The Kroger Marketplace® is the grocer's largest store footprint. The store not only features a bountiful food section, but also home goods, furniture, fine jewelry and toys plus a pharmacy and fuel center for one-stop shopping.
The Kroger Marketplace® is the anchor tenant for the Northpark Retail Center III, a 24-acre development at Northpark Drive and Highway 59 in Kingwood. The development also includes approximately 25,000 square feet of retail space as well as five outparcels.
Arch-Con was the general contractor throughout the construction of Northpark Retail III. The scope of work included utilities serving the development, more than 600,000 square feet of concrete paving, new left turn lanes on Loop 494 and Northpark Drive, all landscaping and irrigation, the Kroger Marketplace® and the adjacent 25,000 square feet of retail.
The adjacent space is 100 percent leased and three out of the five outparcel pads are leased. Gulf Coast Commercial Group is the leasing agent.
"We were thrilled to build Kroger's flagship store," said Marc MacConnell, vice president of Arch-Con. "And by working on each phase of this development, we saved time and money for the client."
CDA Architects is the site development architect, LJA Engineering is the site development engineer and Kroger's architect is Robertson Loia Roof (RLR).