New Whole Foods Market to Open on South Voss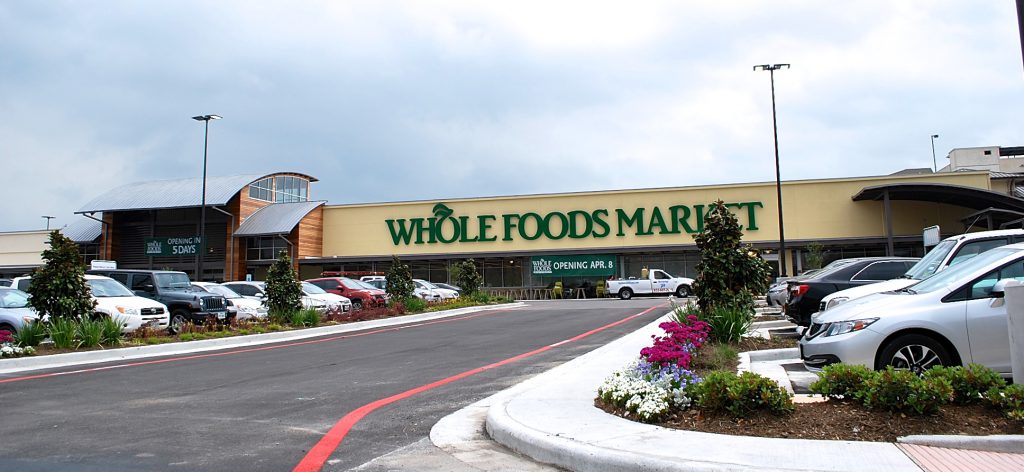 HOUSTON (April 3, 2015) – A Whole Foods Market is set to open Wednesday, April 8 at 1407 South Voss Road at Woodway. It will not only replace the current store at 6401 Woodway but it will double the store footprint that serves the Memorial area.
Arch-Con Construction was the general contractor for the site and for the new 46,532 square foot Whole Foods shell built on the on the former Randalls site. It is the anchor tenant for developer Regency Center's existing Woodway Collection retail center, one of many highquality grocery-anchored shopping centers across the nation developed, owned and operated by the national firm. The building also includes 4,000 square feet of small shop space attached to the Whole Foods. The small shop tenants are Langford Market and Lilly Rain. Features of the store include a barrel-vault, high-roof entry with glass and aluminum shutters, stone and IPE wood siding exterior and an outdoor beer garden and music area.
Arch-Con's Retail Division is not new to grocery-anchored retail projects. This is ArchCon's second Whole Foods Market and Arch-Con is currently building a 90,000 square foot Kroger in Huntsville and will begin construction next week on a 123,000 square foot Kroger Marketplace® in Baytown.