Arch-Con Opens Dallas Office in Preston Center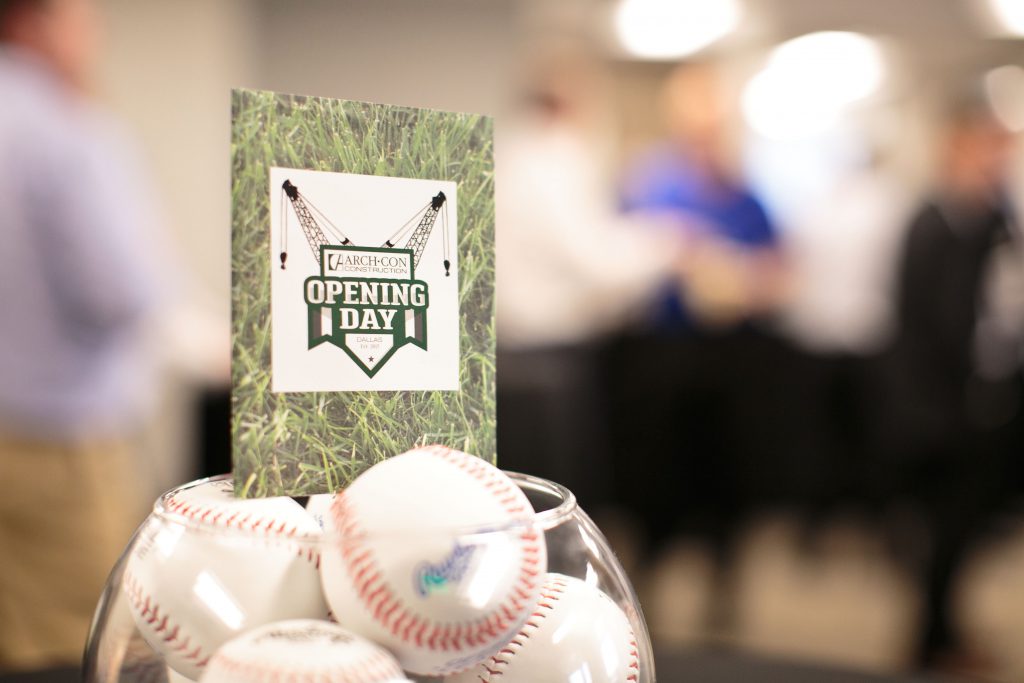 HOUSTON (March 13, 2016) — Arch-Con Construction, a design-build general construction company, is not only celebrating the opening of its Dallas office but is about to break ground on a 468,000 square foot cross-dock distribution center south of Dallas.
President and CEO Michael G. Scheurich founded Arch-Con Construction in 2000 as a company based on the design-build philosophy. Arch-Con is a combination of architecture and construction, promoting the collaborative affiliation between Arch-Con as the contractor and architect as the designer. Arch-Con strives to create an atmosphere of teamwork between the entire development team.
Arch-Con is structured into distinct and separate divisions, with a team of experts in their respective fields of retail, office, industrial, corporate interiors, hospitality and community.
Dallas Office Expansion
When Scheurich founded Arch-Con, he had a vision to expand and diversify the company's reach outside of its headquarters in Houston. "I saw no better location than Dallas," Scheurich said. "It is like coming home."
It is a homecoming of sorts for Scheurich as he started his construction career in Dallas in the early 90's with projects like The Ballpark at Arlington and The Doctors Hospital at White Rock Lake.
"There are many common core relationships within the major Texas cities," Scheurich said. "We look forward to bringing our unique business model to North Texas and leveraging these common core relationships to better serve our clients."
Arch-Con's Dallas office is located in Preston Center at 8235 Douglas Ave., Suite 1000.
Dallas Leadership
Arch-Con's Vice President Robert Martin leads the Office and Industrial Divisions for the Dallas office and oversees business development, estimating, project management and construction. Martin has more than 20 years of construction management experience, all in North Texas, and has completed more than $300 million in work. Martin has experience in multiple project types with projects ranging from 20,000 square feet to 1.6 million square feet.
Breaking Ground on Distribution Center in South Dallas
Arch-Con is breaking ground in April on Park 20 Distribution Center in Lancaster, Texas for developer Huntington Industrial Partners. This will be a 468,000 square foot tilt-wall, cross-dock distribution center with a 32-foot clear height nestled on a 36-acre site. The architect is Meinhardt & Associates Architects, P.L.L.C.
"I am proud to be part of Arch-Con's strategic growth into the Dallas market," Martin said. "This project is a great milestone for our team as it kickstarts our presence in North Texas and cultivates our grateful relationships with Huntington and Meinhardt & Associates."