Denali Logistics Park breaks ground in Denver's growing airport industrial submarket
Phase 1 of the Project Currently Underway
DENVER (February 1, 2023) – Hines, a global real estate investment, development, and property manager, in partnership with L.C. Fulenwider, Inc., ("Fulenwider"), announces the start of construction for the first phase of Denali Logistics Park, a Class A industrial and logistics park in Aurora, Colorado. Denali Logistics Park sits on 57 acres within Fulenwider's larger Box Elder mixed-use development and will deliver over 760,000 square feet of industrial and logistics space across three speculative buildings. Leasing for the project will be managed by Mitch Zatz, Carmon Hicks and Jason White of JLL. The buildings are currently available for lease with an expected delivery of fall 2023.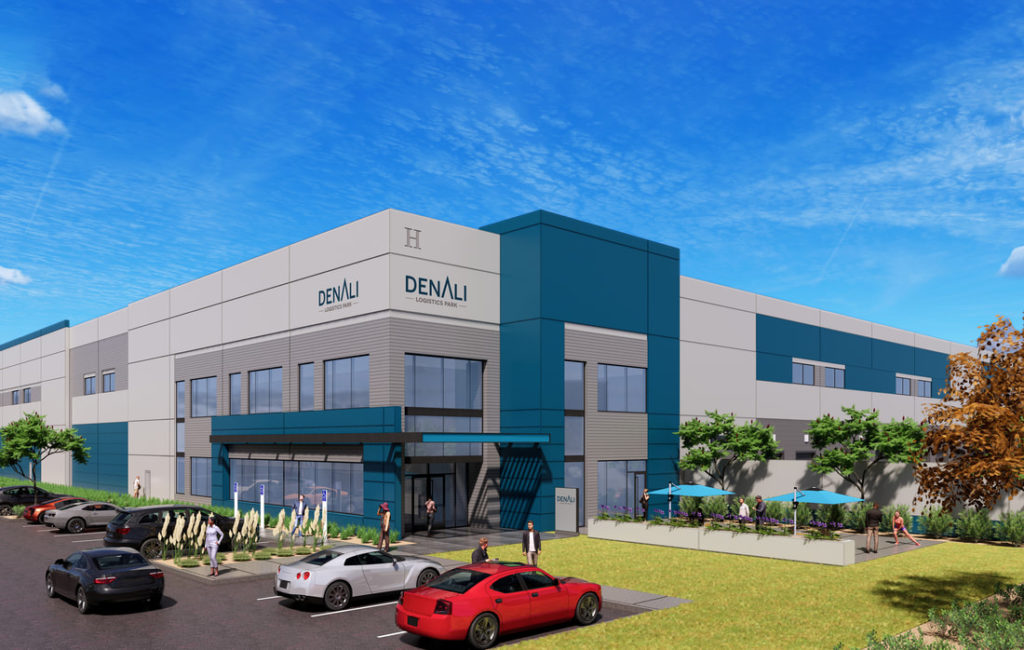 "Denali Logistics Park is the new marquee of Denver's industrial scene, allowing occupiers to achieve and exceed their future supply chain and logistics goals," said Courtney Schneider, director at Hines. "Each site offers a variety of sizes, allowing for flexibility to fit the needs of any occupier. The development is a significant addition to Hines' growing industrial and logistics portfolio."
Located east of E-470 between East 64th Avenue and East 68th Avenue in Denver's growing Airport submarket, Denali Logistics Park provides direct unparalleled access to the Denver Metro and all its major interstates. Phase 1 of the speculative development consists of three buildings varying in size:
· Building 1: 352,600 square feet, 370 feet deep, 40-foot clear height. Cross Dock.
· Building 2: 205,800 square feet, 210 feet deep, 32-foot clear height. Rear Load.
· Building 3: 201,200 square feet, 230 feet deep, 32-foot clear height. Rear Load.
The site also includes abundant trailer parking and auto parking, separated truck courts with the ability to fully secure, and unmatched site amenities including a fenced basketball court and outdoor seating.
"Denali is strategically situated right in the heart of Denver's hottest big box distribution and manufacturing submarket," said Jason White, Executive Vice President of JLL. "With some of the world's most recognizable brand names selecting this area for their state-of-the- art production and logistics facilities, this location has defined itself as the new place to be."
Denali Logistics Park is zoned "Airport District" and allows for warehouse distribution, light manufacturing, high-tech industrial, and e-commerce fulfillment center uses, among other permitted uses.
Denali Logistics Park is designed by Ware Malcomb's Denver office and is being constructed by Arch-Con ® Corporation.
For leasing information, contact Jason White at Jason.White@jll.com.