Groundbreaking Ceremony for Automotive Industry Distribution Center near Hardy Toll in Houston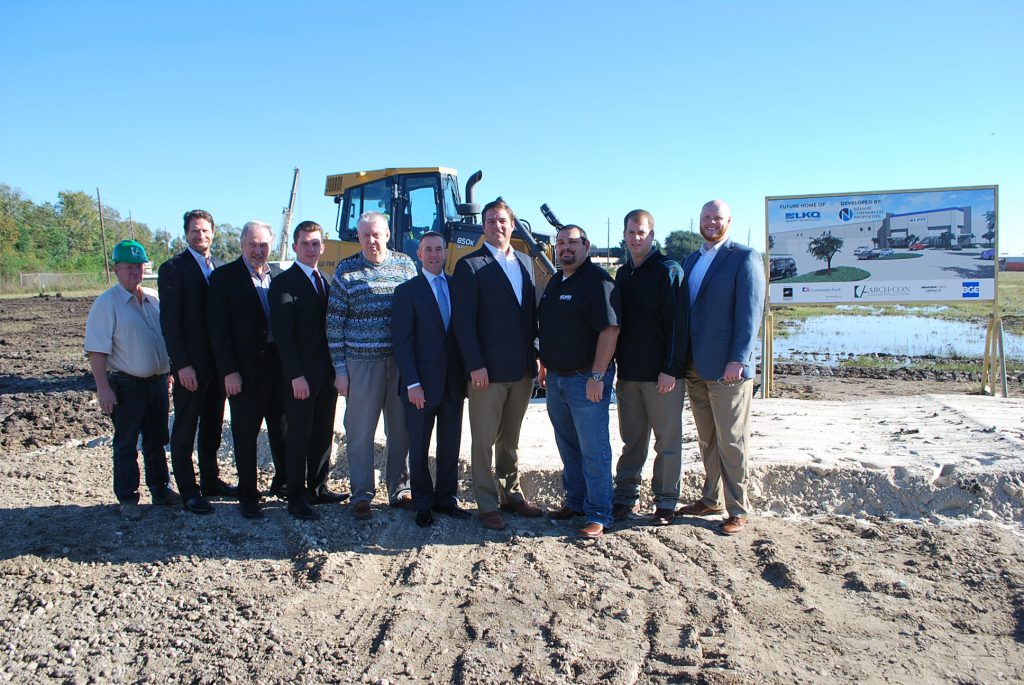 HOUSTON (December 10, 2015) — Arch-Con Construction broke ground on Keystone Automotive Industries Distribution Center, conveniently located near the Hardy Toll Road at 1101 Richey Road, for owners Jim Nelson of Nelson Commercial Properties and Daniel McCormack of Golden Shamrock Realty, Inc.
Keystone Automotive Industries is a division of LKQ Corporation. LKQ, a Fortune 500 company, is North America's largest provider of alternative collision auto parts, and a leading provider of recycled and remanufactured mechanical parts.
This build-to-suit project will be a 201,235 square foot state-of-the-art distribution center, featuring tilt-wall construction on approximately 12.4 acres. The property will feature 11,000 square feet of office space, a cross-dock facility with 50 loading doors and 34-foot clear height with a standby generator for the entire facility.
"Even though the strategic location of this site was instantly intriguing to the tenant, it was a total team effort to secure the project," Nelson Commercial President Jim Nelson said. "The development team of Nelson, Arch-Con, and Munson Kennedy worked together to provide Keystone Automotive Industries a new distribution facility that will serve their regional needs for many years."
Arch-Con Construction is the general contractor for the project, Munson Kennedy Partnership is the architect, Bihner Chen is the structural engineer and Brown & Gay Engineers is the civil engineer. Arch-Con estimates delivery of the building to be July 2016.