Arch-Con® Corporation breaks ground on industrial build-to-suit in Denver Gateway Park for PAULS, Clarion Partners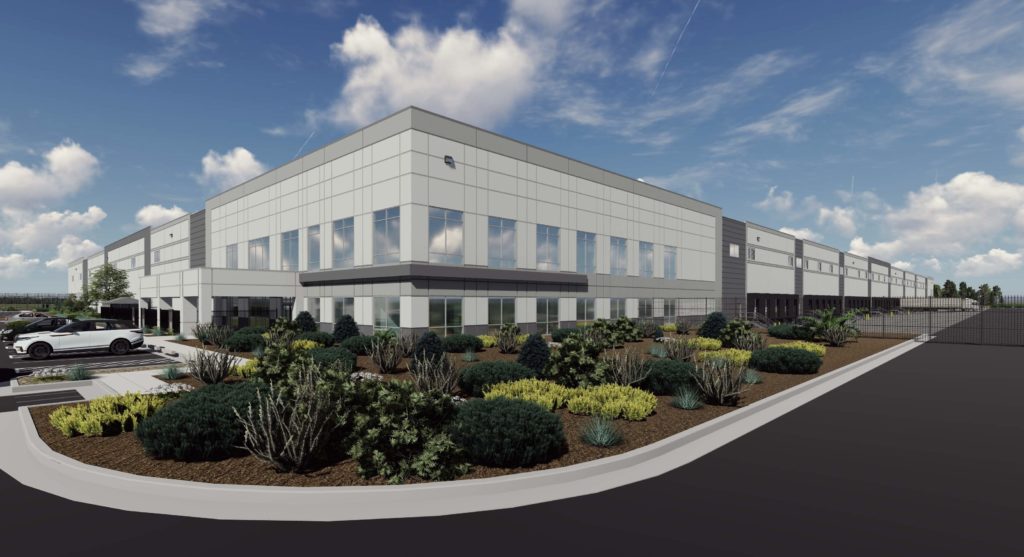 DENVER (September 20, 2022) – In a joint venture, developers Clarion Partners and Colorado-based PAULS are breaking ground on a 512,720-square-foot build-to-suit rapid distribution center for a national retailer within Gateway Park on the border of Denver and Aurora, Colorado. 
Arch-Con® Corporation is the general contractor and Macgregor Associates Architects is the architect for the building located on a 43-acre industrial site. It will be one of the largest industrial buildings within Gateway Park's 1,200-acre mix-use development. 
The building will be LEED certified and will help fulfill the national retailer's goal of creating efficient same-day/next-day deliveries. The tilt-up facility features 18,700 square feet of office space, a 34-foot clear height, 69 standard 9-by-10-foot overhead doors, 257 trailer parking spaces and 280 car parking spaces.
"We are excited to host this new tenant and look forward to enhancing Gateway Park with this substantial addition," said PAULS Managing Director – Commercial Investments Andrew Sturno.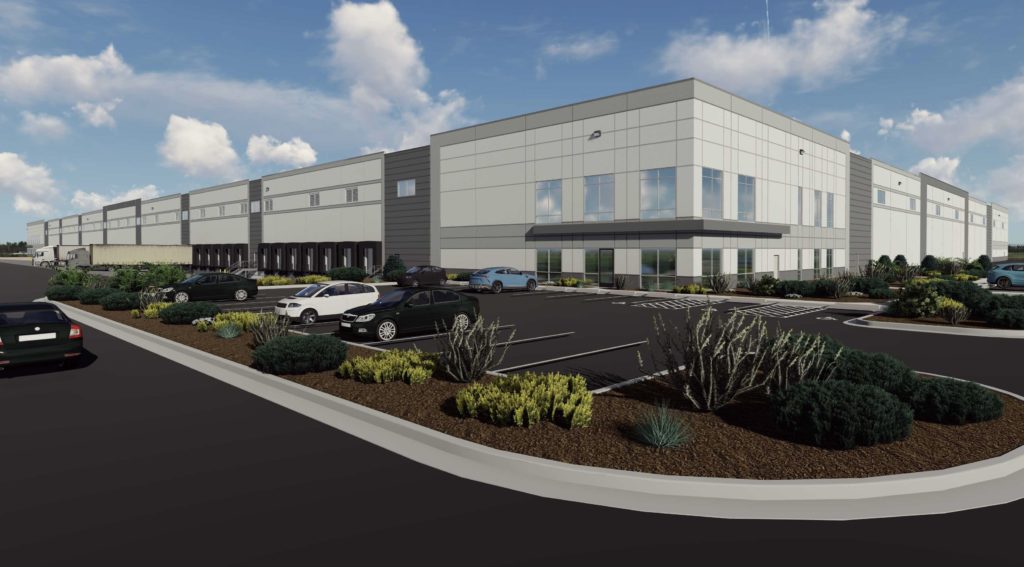 Developed by PAULS in 1993, Gateway Park houses nearly 2.2 million square feet of industrial space, 600,000 square feet of office space, 586,000 square feet of retail space and 918 multifamily units. The master-planned community offers excellent access to the Denver metropolitan area with immediate access to I-70, I-225, E-470 and Denver International Airport. 
"We look forward to expanding our portfolio in the Denver market," said Clarion Senior Vice President Payson MacWilliam. "We are happy this project could come together."
Clarion is a developer headquartered in New York City with offices across the globe. Clarion and PAULS began collaborating in 2018 when Clarion acquired industrial space in Gateway Park. The project signifies their continued partnership with this joint venture. 
"We've moved dirt to get the site ready, permits are in hand, and we are ready to go," said Arch-Con Founder and CEO Michael G. Scheurich. Arch-Con began operations in Denver in the fall of 2020 and this will mark Arch-Con's third build-to-suit project for this national retailer. Since Scheurich founded Arch-Con in 2000, the company has grown to revenues exceeding $600 million, an employee base of more than 200, has been listed in the Inc. 5000 seven times and listed in the ENR Top 400 Contractors the last seven consecutive years.