New Vaulted Terminal Facility Complete for Loomis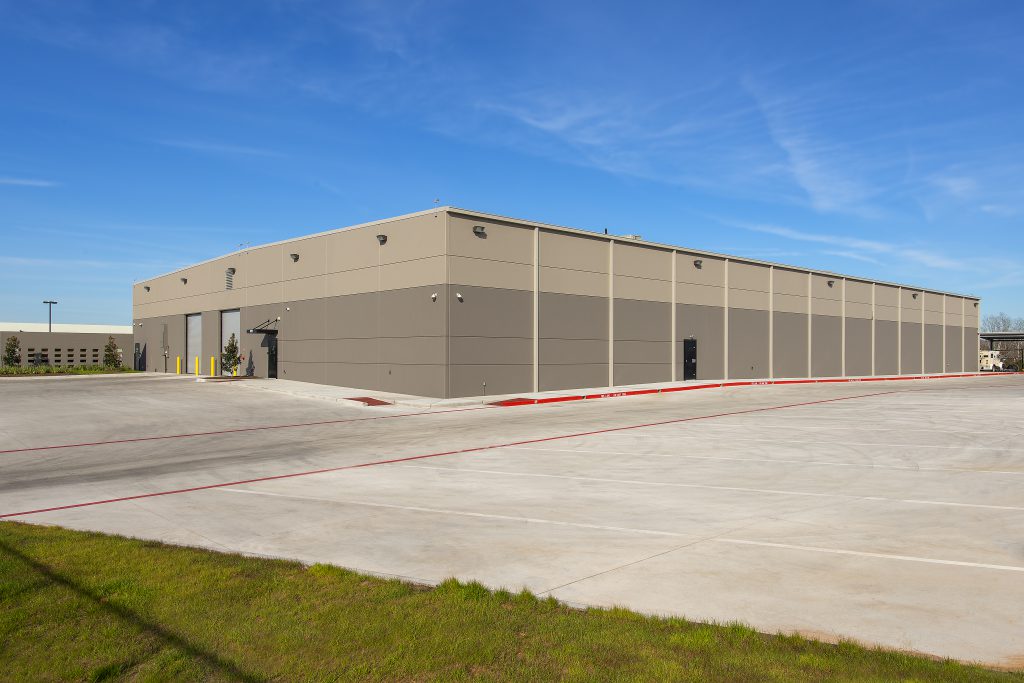 HOUSTON (January 21, 2013) – In just five months, a new terminal facility for Loomis, an international leader in the cash handling services industry, is complete which allows Loomis' armored trucks to load and unload currency from around the city of Houston more efficiently than ever before.
"This facility is the latest prototype for Loomis," Will Swanson, development partner at Archway Properties said. "Working with Jones Lang LaSalle, we were able to purchase a quality site with convenient access to all areas of the city."
"Our design and construction team worked together in a superb manner to complete this complex project in such a short timeframe," added Don Dennis, Archway founder.
The 30,000 square foot space is constructed of concrete tilt wall, including a 2,400 square foot fleet maintenance facility.
Archway Properties was the developer, Arch-Con Construction provided the construction services, Munson Kennedy partnership was the architect and Jones Lang LaSalle represented Loomis.